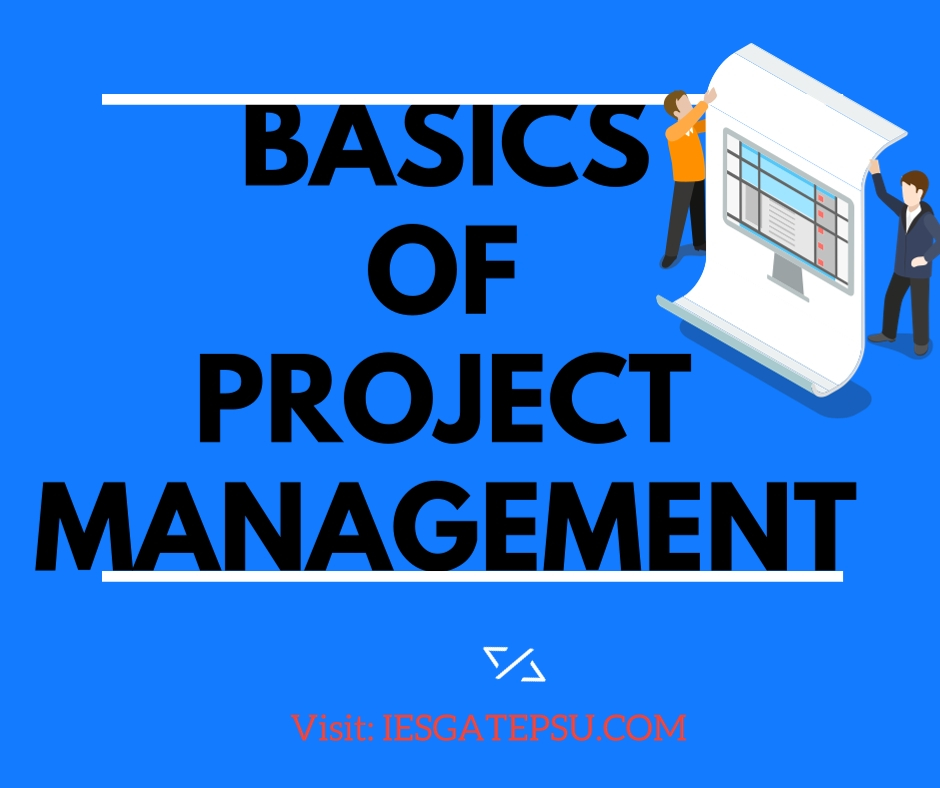 UPSC Has Revamped IES(Indian Engineering Services) Examination From 2017 With Introduction of Basics of Project Management in IES Syllabus.As Books Are Available For IES Preparation.IESGATEPSU Team is Preparing Notes For Basics of Project Management For IES
What is a Project?
PMI(Project Management Institute) defines a project as a temporary endeavor undertaken to create a unique product, service, or result. The temporary nature of projects indicates a definite beginning and end. The end is reached when the project's objectives have been achieved or when the project is terminated because its objectives will not or cannot be met, or when the need for the project no longer exists.
Characteristics of  a Project
Projects are unique.
Projects are temporary in nature and have a definite beginning and ending date.
Projects are completed when the project goals are achieved or it's determined the Project is no longer viable
Examples Of Project:
Projects can be anything Like Final Year Project of Engineering Students,Project on How To Organise Tech Fest,How To Fetch Sponsorship For Your College to Complex Projects Like How To Commission a Power Plant,How To Commission a 33Kv Substation Etc.
Any event Which has Above 3 Characteristics is Project.
What is Project management?
Project Management requires the organisation of people, equipment and procedures in an appropriate way to get a project completed within a set timeframe and budget. A Project Manager is responsible for the coordination of all these resources in order to achieve the project objectives.
The following need to be considered when planning a project
Purpose and aim of the project
Resources (Human+Physical Resource)
Costing & constraints(Human and Time)
The tasks, procedures or activities required to complete the project
Basics of Project Management Article To Be Updated Regularly On IESGATEPSU
Click for Applying in NON GATE PSU for CAREER BACKUP
Click For GATE PSU